---
The most popular route although not the most scenic. It is also the fastest route to point Lenana. Take this
---
---
Much more scenic than Naromoru and it is on the drier side of the mountain which offers some of the
---
---
5 Days Mount Kenya Trekking Chogoria Route Down Naro Moru Chogoria route is by far the most scenic route of
---
---
Combines the two most scenic routes of Mt Kenya. Ascent is on the dry side of mountain which offers some
---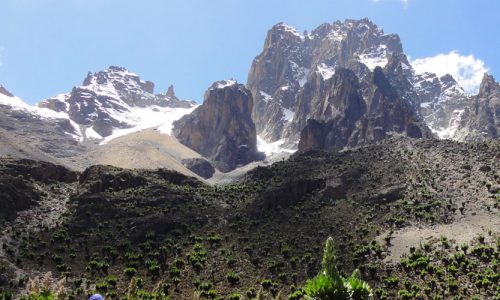 ---
Chogoria route is by far the most scenic route of all Mt Kenya climbing routes. However, it is the most
---
---
6 Days Trekking Mount Kenya Sirimon – Naro Moru with peak circuit route Distance: 60km | Difficulty: Demanding | Start/Finish:
---
Questions, doubts, issues? We're here to help you!
None of our operators are available at the moment. Please, try again later.
Our operators are busy. Please try again later
Have you got question? Write to us!