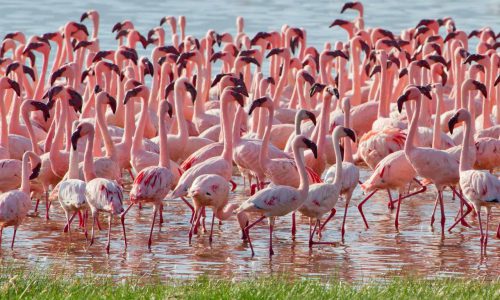 ---
The African Harrier-Hawk is a medium-sized raptor. The upperparts, head and breast are pale grey. The belly is white with
---
---
The guinea fowl are a family of birds in the Galliformes order, although some authorities include the guinea fowl as
---
---
The birds use the mountain's strong updrafts to carry them south for the winter. More than 80,000 people visit annually.
---
---
The Goliath Heron (Ardea goliath) is a very large wading bird of the heron family Ardeidae. It is found in
---
---
The Golden-breasted starling is a slender-bodied bird with a fairly long bill and a long, graduated tail. It is 12
---
---
This tour takes you to visit 4 National parks located in the southern of Kenya, where you will stay for
---
---
The sunbirds and are a family, Nectariniidae, of very small passerine birds. There are 132 species in 15 genera. The
---
Questions, doubts, issues? We're here to help you!
None of our operators are available at the moment. Please, try again later.
Our operators are busy. Please try again later
Have you got question? Write to us!